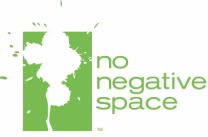 Addy & Ferro is pleased to announce our partnership with No Negative Space for our annual Holiday Book Drive. From now through January 4th 2009, for each new book customers donate to the drive from the programs required reading/reference list, a discount of 30% will be given off any item in the store. Donate two books to the drive and receive a discount of 30% on two items, etc. There is no limit to the number of discounted items you receive other than your generosity in the number of books you donate.
No Negative Space is an opportunity to re-envision the world and it's potential. No Negative Space: The Woman's Project – an experimental learning opportunity to empower, educate and support economically impoverished women of the African Diaspora in Brooklyn between the ages of 18 and 30 to lead healthy, happy and free successful lives and transform their communities into healthy free and safe environments.
Cohorts comprised of 10-15 women will begin with an introductory 10-week "Dream Your Best Life" program to learn critical thinking skills, build an integrated support system, and develop individual five-year life plans. Women will gather in the spirit of collective work to identify their potential, live their passion and create innovative personal and community goals and solutions to live their highest good.
The initial 10-week program will introduce the following topics:
(1) Identifying and Contextualizing Self
(2) Sisterhood 101
(3) Understanding Power
(4) Healthy Relationships
(5) Financial Literacy and Management
(6) Community Building
(7) Institution Building and Management
(8) Physical Health and Wellness
(9) Mental Health and Wellness
(10)Defining Aesthetics
The concepts explored and skills developed in the first 10 weeks will provide the framework and foundation for the women to participate in building an organization that will help them to execute their life plans and serve and liberate their communities.
Please contact Melanie at Melanie.NoNegativeSpace@gmail.com if you have any questions or would like any additional information.
For the list of titles requested from the program, please refer to the Addy & Ferro wish list on Amazon.com (see direct link button at the top of this post) or refer to the list in the column on the right.
Giving is the Gift of All